ZWCAD 2019 Mechanical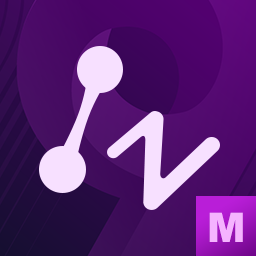 A CAD tool to make your design easier, faster and professional.

ZWCAD Mechanical 2019
Based on the Latest Version of ZWCAD 2019, stable, efficient and compatible. Help you make great designs.
Simple design for sophisticated outcomes
- Standard-based Drafting & Part Library
- Extended Drawing Tools for Manufacturing
- Advanced Dimensioning
- Associative Balloon and BOM
Top Reasons to Choose ZWCAD
1. Reliable & International industrial solution
2. 100% DWG compatibility and ZERO re-learning cost
3. Compatible APIs and easy to migrate
4. Flexible workflow between desktop and mobile devices
5. Non-expiring perpetual license with latest version upgrade
6. Extra efficiency with micro innovations
What's New in ZWCAD 2019
What's New?
Create and Modify Dynamic Block Definition

You can create and modify Dynamic Block definition by adding various Parameters and Actions, to build your own Dynamic Blocks that suit different design situations.
PDF and DWFx Underlay

Both PDF and DWFx files can be attached to your current drawing as underlays, enabling you to continue to work on the existing designs, instead of starting from scratch.
Annotative Object

Annotations can be set as Annotative Objects, so that their sizes can be adjusted automatically to guarantee their readability in Layout viewports and in plotting.

Brochure_ZWCAD_Mechanical_2019.pdf