Cad Pockets for Mobile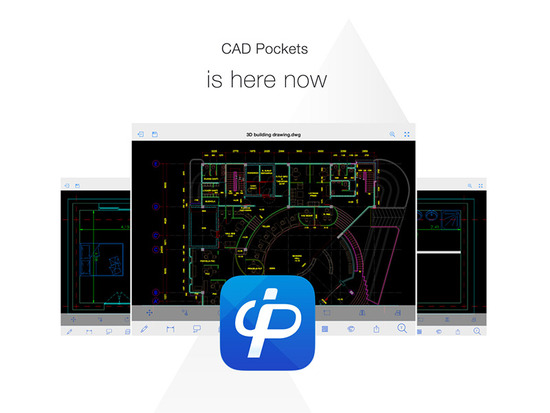 More than a viewer
1: Create New Drawing: Unlike other CAD solutions, CAD Pockets is more than a viewer and enables designers to start their design from scratch.
2: Grid Editing:By easily capturingand editing a single osnap point or even multiple ones, it improves efficiency.
3: Advanced Layer Management: Efficiently creating a new layer, switching from the current layers and freely changing layer color and name from mobile devices.
4: Enhanced Block Feature: Getting rid of low-effectiveinsertion of frequently-used drawings and turning attribute editing of attribute block in mobile CAD into reality.
Better collaboration
1: Great file compatibility: Supporting DWF and DXF formats and converting DWG to DWF and PDF formats
2: Optimized visual experience: With updated interface, users can preview thumbnail drawings to enjoy design more visually.
3: Optimized sharing: Users can lock design and limit it to those they want to share with, or insert a picture with local sourcing and share it with AirDrop.
There are many more innovative features in CAD Pockets. To try this newest CAD Pockets, users can download it from App store.For detailed product feature information, please visit www.cadpockets.com or follow its official Facebook.
Free ZWCAD viewer for windows, linux and mac is available here