ZWCAD 2020 release
2019-09-06
Dear friends, we are happy to tell you that ZWCAD 2020 is here! A milestone is reached in this version by improving the efficiency to the extent you can intuitively feel.
It's fast. Unprecedentedly.
With multi-core processor, the speed of opening drawings is beyond your imagination. More surprisingly, the commonly-used commands are 150% faster, accelerating your design process.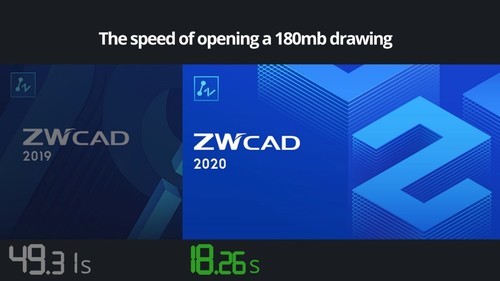 What's New

PDF Underlay Manager
What can be done to PDF Underlays? Attach, detach, reload, unload… Where can you do that? All in one manager!


Data Extraction
All properties and data you need of an object can be extracted and exported to the drawing as a table or a .csv/.xls file.


Lisp Debugger
Developed on VS Code from Microsoft™ , it helps check and debug your codes, to ensure the accuracy of lisp programs.


Cycle Selection
Find it difficult to select the overlapped objects? They are now listed clearly in the Selection Set for you to choose one easily!



Try ZWCAD 2020 now, and keep exploring the "secrets" you may not know in it.