ZWCAD 2021 Mechanical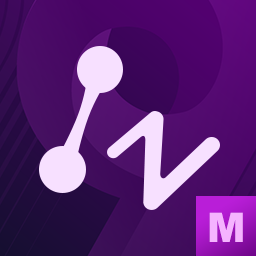 A CAD tool to make your design easier, faster and professional.

ZWCAD Mechanical 2021
Based on the Latest Version of ZWCAD 2021, stable, efficient and compatible. Help you make great designs.
Simple design for sophisticated outcomes
- Standard-based Drafting & Part Library
- Extended Drawing Tools for Manufacturing
- Advanced Dimensioning
- Associative Balloon and BOM
√ Professional content libraries & tools
√ STL, IFC & DAE formats (Architecture only)
√ PDF Underlay Manager
√ Data Extraction
√ Lisp Debugger
√ Cycle Selection
Top Reasons to Choose ZWCAD
1. Reliable & International industrial solution
2. 100% DWG compatibility and ZERO re-learning cost
3. Compatible APIs and easy to migrate
4. Flexible workflow between desktop and mobile devices
5. Non-expiring perpetual license with latest version upgrade
6. Extra efficiency with micro innovations
What's New in ZWCAD 2021:
Upgraded Graphic Engine: ZWCAD now reads drawings faster and displays objects more smoothly, even at 4K resolutions.
Transparency: The transparency of objects, layers, etc. is adjustable.
All-in-One Reference Manager: Various Xrefs can be managed in one panel.
Viewport Layer: There can be different layer properties for each viewport.
Formulas: Calculating the values of table cells and fields becomes easier.
Customizable Mouse Actions: The command invoked by double-click actions and mouse buttons can be customized.
CLIP: Clip-related commands have been merged into one. Invert XClip is available.

Brochure_ZWCAD_Mechanical_2019.pdf