ZWCAD MFG 2024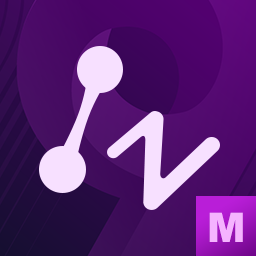 Advanced 2D CAD for Manufacturing

Offer: Buy ZWCAD MFG 2024, Get Free MFG Library (Valid until December 31, 2023)
ZWCAD MFG is an advanced CAD solution specifically designed for users in the manufacturing industry. Built on the powerful ZWCAD platform, this software offers a wide range of specialized drawing tools that speed up their design process. Moreover, it offers an extensive part and symbol library that adheres to many international and national standards, along with the flexibility to insert and edit custom parts.
Let's explore the key features of ZWCAD MFG and see how they benefit CAD users in the manufacturing sector.
Extensive Symbol and Part Library
The ZWCAD MFG Library provides an extensive collection of symbols and parts that comply with over 11 international and national standards, such as ISO, EN (Europe), DIN (Germany), and ANSI (US). The library covers various industries including machinery, heavy industry, automotive, and shipping building. Regardless of your location or industry, you can access design elements directly, saving time and effort in creating them from scratch.
Figure 1. ZWCAD MFG Library
Easy-to-Use Custom Part Import Tool
The ZWCAD MFG Library also enables users to import and edit non-standard parts with ease. Importing custom parts into the library requires just a few simple steps. The imported parts can be classified, renamed, searched, and edited effortlessly. This tool allows for convenient use and management of custom parts.
Figure 2. Custom part import tool
Specialized Drawing and Annotation Tools
ZWCAD MFG provides a wealth of drawing and construction tools specially designed for the manufacturing industry, such as Construction Line, Chamfer and Fillet, enabling you to create geometries and technical entities quickly. The Super Edit function, for example, allows you to modify objects with just a double click.
Apart from that, it has a variety of dimension tools to help you create annotations with ease. For instance, Power Dimension is an intelligent tool that automatically generates the appropriate dimension type according to the recognized object.
Figure 3. Power Dimension
Familiar and Intuitive UI
ZWCAD MFG features an intuitive interface that is familiar with ZWCAD, the platform it is built on, and the leading CAD software. Anyone who is familiar with ZWCAD or other popular CAD programs on the market can learn how to use ZWCAD MFG within just one day.
Figure 4. ZWCAD MFG's user interface
Overall, ZWCAD MFG 2024 is an advanced 2D CAD solution specifically designed for the manufacturing industry to streamline the design process. Whether you are using 2D CAD for part design, assembly design or drawing archiving, this software has all the tools to let you work quickly and accurately. If you are in the manufacturing industry and looking for a efficient 2D CAD solution, ZWCAD MFG 2024 should be your next choice.
Try ZWCAD MFG 2024 for Free
ZWCAD MFG 2024 is now available with a 30-day free trial. Download it now and see how it can boost your productivity!
Special Offer: Buy ZWCAD MFG 2024, Get Free MFG Library
From May 30 to December 31, 2023, you can enjoy a bundled one-year license of ZWCAD MFG Library for free when you buy or upgrade to ZWCAD MFG 2024.